Comfort and convenience are the hallmarks of Podiatric Associates Of Northwest Ohio's office operations. To ensure your convenience below is the information you need about our hours, location, appointment scheduling, insurance acceptance and billing.
Maumee Office
609 Ford St
Maumee, OH 43537
Tel: (419) 893-5539
Fax: (419) 893-6853
Office Hours
Monday: 08:30 AM - 05:00 PM
Tuesday: 08:30 AM - 05:00 PM
Wednesday: 08:30 AM - 05:00 PM
Thursday: 08:30 AM - 06:00 PM
Friday: 08:30 AM - 05:00 PM
Saturday: Closed
Sunday: Closed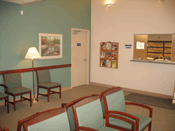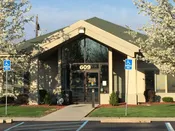 Appointments
We know you have many choices when choosing a Podiatrist in Maumee, OH, so we have made requesting an appointment a simple process via our Web site. If, for any reason, you cannot keep a scheduled appointment or will be delayed, please call as soon as possible.
Insurance
Our office accepts a variety of HMOs, PPOs, and other health plans. Please call our office to verify acceptance of your insurance carrier.
Our Facilities
We offer convenient hours: Some of the on-site features we offer:
X-Ray facilities
Minimal Incision surgical techniques
Our Staff
Friendly, accommodating staff
Prompt scheduling, same day appointments available
Fully computerized and electronic insurance claim submission for patient convenience